Art (1945-contemporary) > Abstract Art Post-War Lothar Fischer - Biography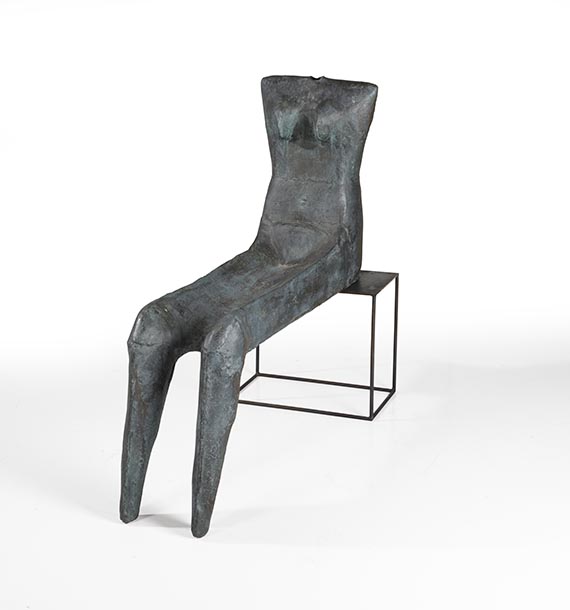 ---
Große Sitzende mit Gestell. 1983.
Bronze on iron rack.
Underside signed, dated and numbered "1/6". First of three bronze casts (edition of 6 not fully executed). Total (incl. rack): 94 x 45 x 103 cm (37 x 17.7 x 40.5 in).
[KT].
• Fischer's transformations of the female body are unique in their formal language.
• In 1957 Fischer founded the artist group "SPUR" with the painters Heimrad Prem, Helmut Sturm and Hans Peter Zimmer.
• His works are in renowned public collections like the Neue Nationalgalerie, Berlin, the Städtische Galerie im Lenbachhaus, Munich, or the Albertina in Vienna.

PROVENANCE: Galerie Schmücking, Brunswick.
Private collection Lower Saxony.

LITERATURE: Pia Dornacher/Selima Niggl, Lothar Fischer. Das plastische Werk 1953-1998, Werkverzeichnis, erweiterte Neuauflage, Neumarkt i. d. OPf. 2013, no. 1163 (fig.).


For information concerning the condition, please view the high resolution image / backside image.