Art (1900-1945) > Expressionism Christian Rohlfs - Biography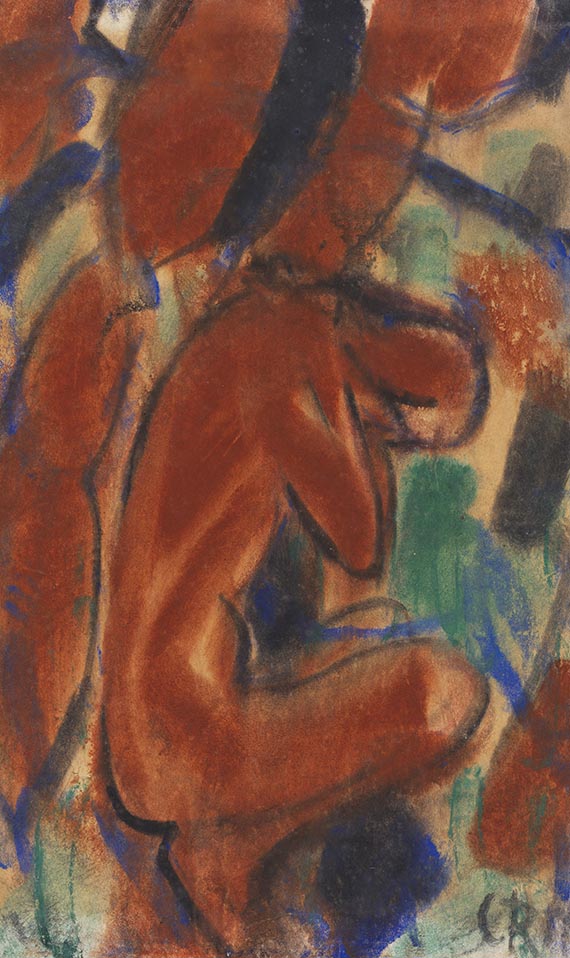 ---
Akt, hockende Frau. 1917.
Watercolor on paper.
Lower right monogrammed and barely legibly dated. 59.8 x 36.5 cm (23.5 x 14.3 in), blattgroß.
[AR].
• At the time it was created, color and its creative power became more and more important in Christian Rohlfs' work.
• The physicality of the female nude takes a back seat in favor of the overall colorful impression.
• Offered for the first time on the international auction market (source: artprice.com).

Accompanied by a confirmation of authenticity issued by the Christian Rohlfs Archive on October 5, 2023. The work will be included into the archive with the number CRA 246/23.

PROVENANCE: Private collection Southern Germany (inherited, family-owned for more than 50 years).


For information concerning the condition, please view the high resolution image / backside image.