Art (1900-1945) > Figurative Painting (1900-30s ) Renée Sintenis - Biography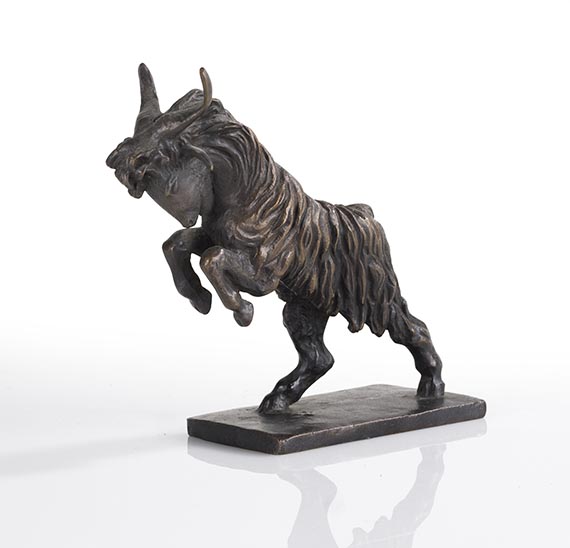 ---
Springender Bock. 1927.
Bronze.
Plinth with the monogram, with the foundry stamp "Noack Berlin" on the side of the plinth. 13.8 x 15 x 5.5 cm (5.4 x 5.9 x 2.1 in).
[SM].
• Renée Sintenis is one of the most important German modern sculptors and played a formative role in the Berlin art world since the 1920s.
• Animal sculptures are Sintenis' artistic trademark.
• Sintenis is the creator of the Berlin Bear (1956).

PROVENANCE: Private collection Lower Saxony (since 2006).

LITERATURE: Ursel Berger/Günter Ladwig, Renée Sintenis. Das plastische Werk, Berlin 2013, no. 90, p. 107.
Britta E. Buhlmann, Renée Sintenis. Werkmonographie der Skulpturen, Darmstadt 1987, no. 216, p. 270.


For information concerning the condition, please view the high resolution image / backside image.