Art (1945-contemporary) > Abstract Art Post-War Kuno Gonschior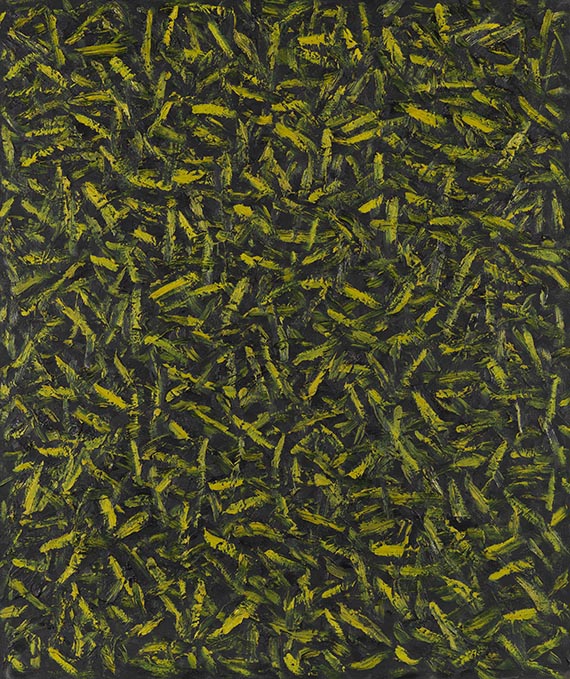 ---
Gelb / Schwarz. 1986.
Oil and acrylic on canvas.
Signed, dated, inscribed with the technique and with a direction arrow on the reverse of the folded canvas. Also titled and inscribed "Nr. 8.3.91" on the reverse. 120 x 100 cm (47.2 x 39.3 in).
[EH].

• The vibrant application of the paint is Kuno Gonschior's key theme.
• The artist explores the colors' potentials when liberated from formal constraints.
• Subtly intertwined and vibrant color stucture.
• Kuno Gonschior showed a green-yellow color structure in form of a spatial installation at the seminal documenta 6 (1977).

PROVENANCE: Private collection North Rhine-Westphalia (acquired from the artist).

In good condition. The condition report was compiled in daylight with the help of an ultraviolet light and to the best of knowledge.
For information concerning the condition, please view the high resolution image / backside image.