Art (1945-contemporary) > Abstract Art Post-War Gotthard Graubner - Biography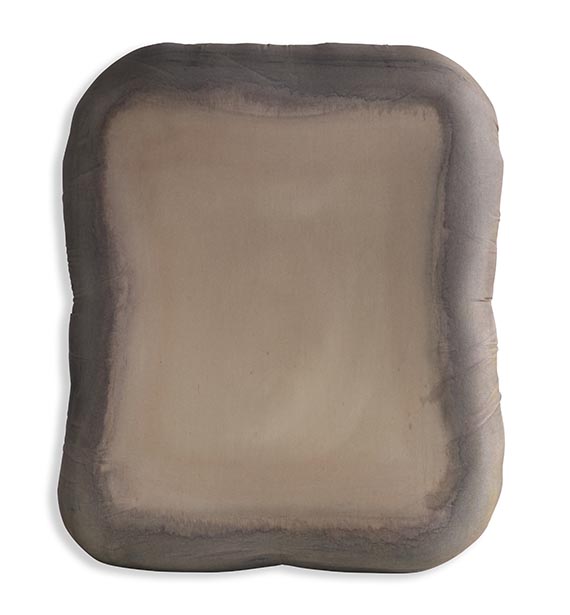 ---
Ohne Titel (Ina). 1970.
Mixed media. Oil on nylon, on synthetic fiber, on canvas.
Signed, dated "14 [?].2.70" and titled "Ina" on the reverse. Ca. 34 x 28 x 6 cm (13.3 x 11 x 2.3 in). [JS].

• Graubner's "Kissenbilder" (Cushion Pictures) reject any sort of brushstroke and push the boundaries of the classic panel picture.
• Graubner has been pursuing his quest for a maximum liberation of the color since the 1960s.
• Graubner's progressive creations possess unique characteristics.
• From the collection of the photographer Robert Häusser, a precursor of modern photography.

PROVENANCE: Collection of Prof. Robert Häusser, Mannheim (from the artist).
Private collection (inherited from the above).

In good condition. Nylon slightly discolored and minimally soiled in places.
The condition report was compiled in daylight with the help of an ultraviolet light and to the best of knowledge.
For information concerning the condition, please view the high resolution image / backside image.