Art (1945-contemporary) > Expressionism Gerhard Marcks - Biography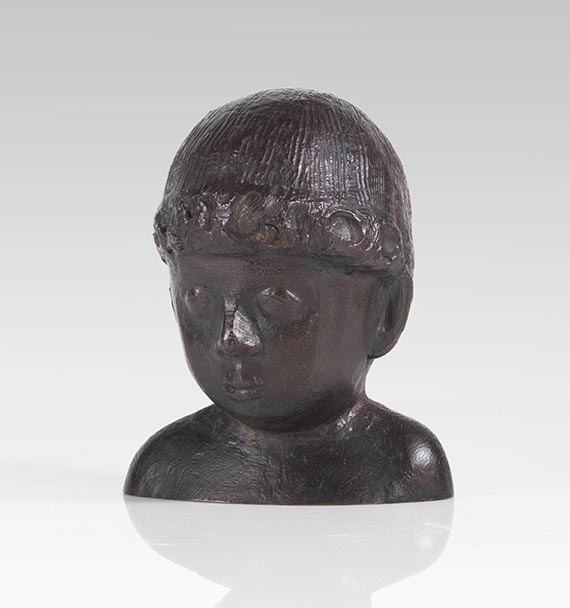 ---
Büste Amor. 1952.
Bronze with brown patina.
Rudloff 594a. With the artist's signet, the number and the foundry mark "Guss Barth Rinteln" on the reverse. One of ten copies. 16.5 x 13.5 x 12.5 cm (6.4 x 5.3 x 4.9 in).
[KT].
• Very rare on the auction market (source: artprice.com)
• Marcks, along with Kolbe and Lehmbruck, is one of the most important modernist sculptors in Germany.
• Small, belatedly processed and individuially executed head from the group "Venus und Amor".
• Based on drawings and sketches he made of his children Brigitte and Christoph on the beach around 1930.

PROVENANCE: Galerie Nierendorf, Berlin.
Private collection Bavaria (acquired from the above in 1986).

In good condition with even patina. With a small, round (1.5 cm) superficially rubbed spot on the back of the head.
For information concerning the condition, please view the high resolution image / backside image.