Art (1945-contemporary) > Figurative Painting (40s-60s ) Pablo Picasso - Biography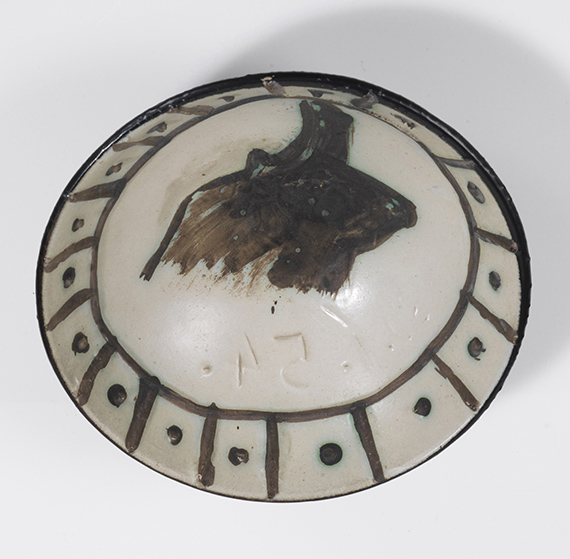 ---
Tête de taureau. 1954.
Ceramics bowl. White sherd witd oxidized paraffin and glazing.
Ramié 230. With the date "30.1.54" scratched in the decor. Stand with embossing stamps "MADOURA EMPREINTE ORIGINALE DE PICASSO". One of 100 copies. Diameter: 18 cm (7 in). [EH].

• The bowl testifies to Picasso's enormous creativity.
• Bull and bullfights are key motifs in his œuvre.
• Picasso took pottery, a technique thousands of years old, into a 20th century style..

PROVENANCE: Private collection Hamburg.


For information concerning the condition, please view the high resolution image / backside image.