Art (1945-contemporary) > Informal Arnulf Rainer - Biography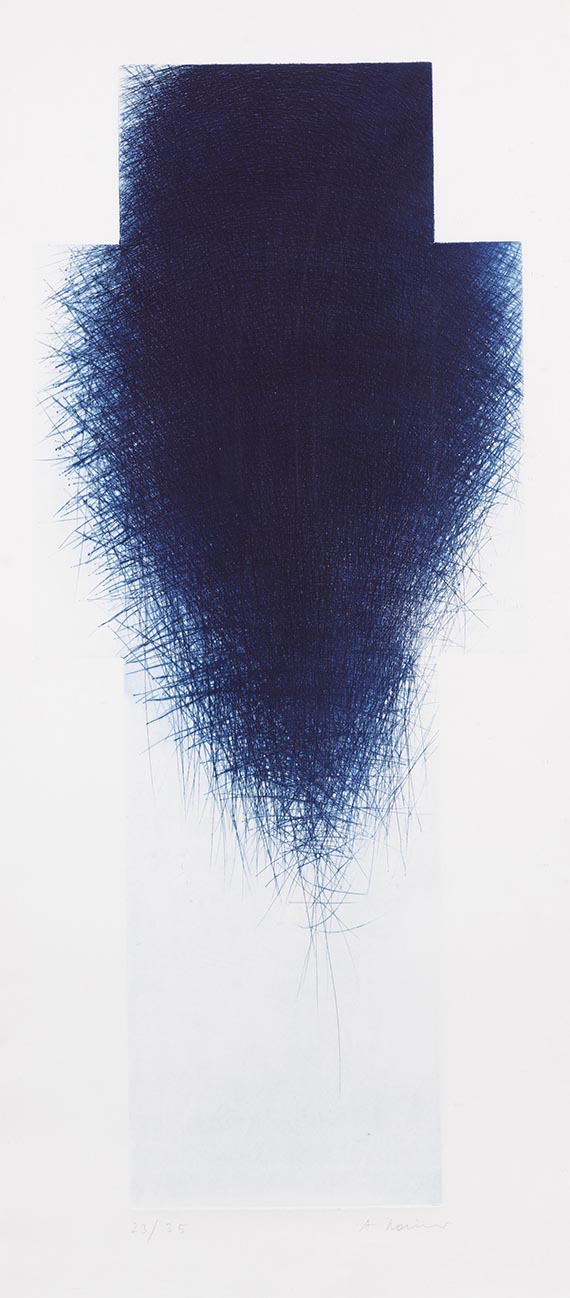 ---
Dunkelblaues Kreuz (Großes Kreuz II). 1980/81.
Drypoint.
Signed and numbered. From an edition of 35 copies. On firm wove paper. 115 x 49.5 cm (45.2 x 19.4 in). Sheet: 134 x 62 cm (52,7 x 24,4 in).
[AW].

• Rainer describes the distinctive drypoint series "Große Kreuze" as metamorphoses
• A single aluminum plate forms the basis of the metamorphoses, on which the artist worked over years
• The cross is the key motif in the art of the famous Austrian artist .

PROVENANCE: Galerie Ulysses, Vienna.
Private collection Baden-Württemberg (acquired from the above in 1996).

"The cross has become my basic figure. I just can't come up with anything else that challenges me so much and lets me work so eagerly and furiously, that's why I keep using it."
Arnulf Rainer, quoted from: Friedhelm Mennekes, Das Kreuz als Realpräsenz, in: Johannes Röhring, Arnulf Rainer – Kreuz-Weisen, Cologne 1992, p. 12.


backside image.