Art (1900-1945) > Figurative Painting (1900-30s ) Adolf Hölzel - Biography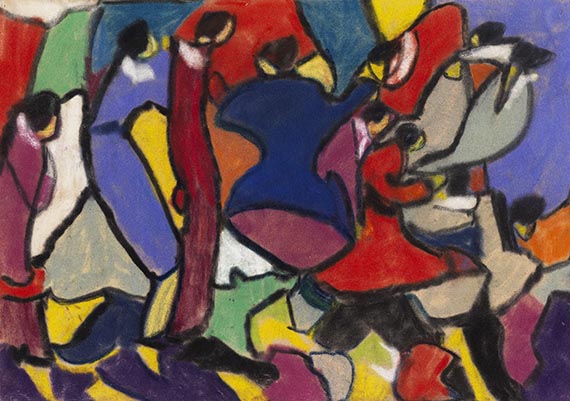 ---
Figürliche Komposition. Ca. 1925/1930.
Color Pastel.
On satinated off-white paper. 25 x 36 cm (9.8 x 14.1 in), the full sheet. [EH].

• In very good condition with stromng colors
• Adolf Hölzel found an expressive medium in the color pastel
• Adolf Hölzel is considered one of the most important artists of the German avant-garde and a pioneer of abstraction
• Other pastels from this time are at, among others, the Städel Museum, Frankfurt a. Main, and the Sprengel Museum, Hanover.

We are grateful to Dr. Alexander Klee, Vienna, for his kind expert advice. The work will be included into the forthcoming catalogue raisonné.

PROVENANCE: Private collection Southern Germany.


backside image.