Art (1945-contemporary) > Figurative Painting (70s - contemporary) Ulf Puder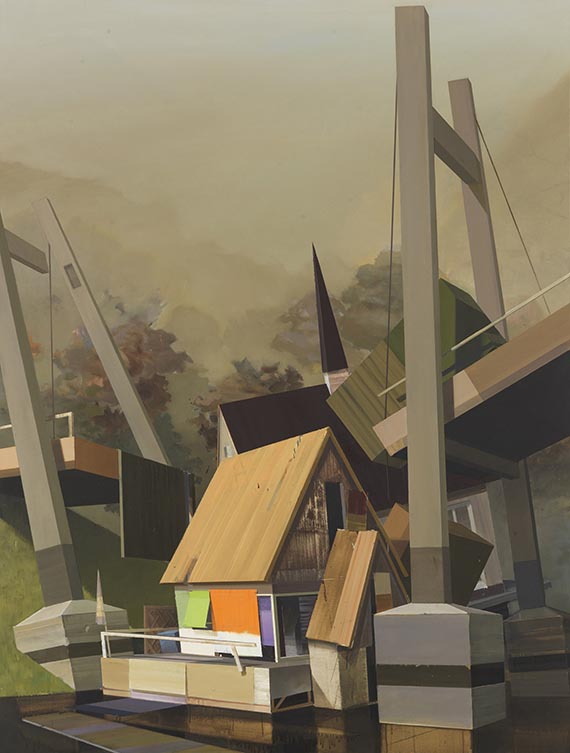 ---
Eine Klamm im Gebirge. 2013.
Oil on canvas.
Lower right monogrammed and dated. 200 x 150 cm (78.7 x 59 in).
[AW].

• The artist is one of the most fascinating representatives of the New Leipzig School
• Consciously composed architecture scene in characteristic pictorial language and nuanced coloring
• Puder created a space-time structure between melancholia, menace, idyl and civilization that is hard to decipher.

PROVENANCE: Private collection Southern Germany.


For information concerning the condition, please view the high resolution image / backside image.