Art (1945-contemporary) > Figurative Painting (70s - contemporary) Dietrich Klinge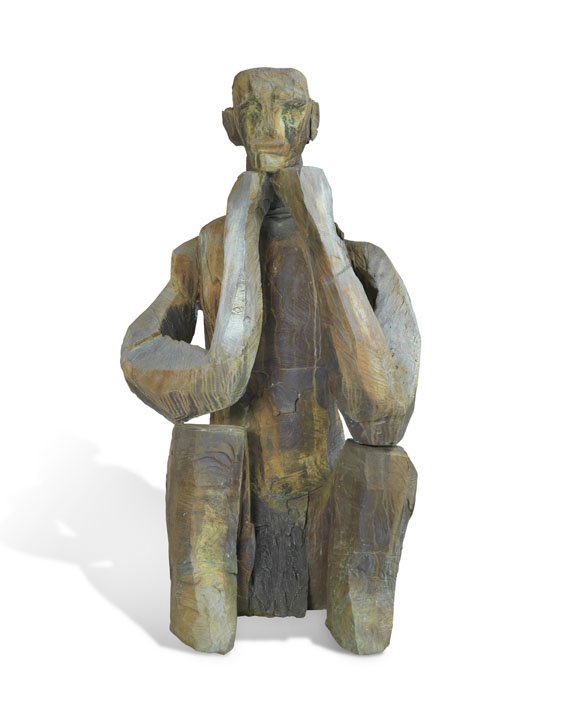 ---
Große PfuBruB. 2000.
Bronze with brown-green patina.
Name, date, number "0/6" and foundry mark on the side. One of 6 copies. Height: 193 cm (75.9 in).

• For the first time on the international auction market (source: artprice.com)
• Fascinating surface structure - the bronze appears in a rough-hewn look
• The patina increases the optical effect
• Klinge's sculptures are dedicated to the human figure, creating works between abstraction and figuration.

The work is mentioned on the artist's official website under the number WVZ-P-2000-0025.

PROVENANCE: Private collection Southern Germany.


For information concerning the condition, please view the high resolution image / backside image.