Art (1945-contemporary) > Conceptual art / Minimalism Ray Johnson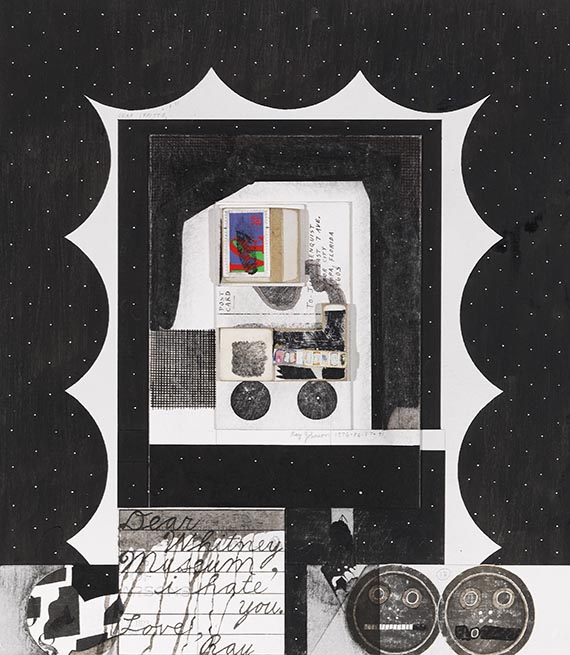 ---
Dear Whitney Museum.. (Postcard to James Rosenquist). 1976/91.
Collage. Paper, cadboard, stamp and gouache.
Signed and dated "1976 - 86 - 87 - 91". Inscribed at the top left "DEAR CHRISTO 6.18.91". 40.5 x 35.8 cm (15.9 x 14 in).

• Ray Johnson is one of the founders of "Mail Art".
• The title refers directly to the "Mail Art" exhibition at the Whitney Museum in 1970, which closed shortly after the opening.
• It was not until 2000 that the Whitney Museum, NY, finally paid tribute to the artist with the exhibition "correspondences".
Works by Ray Johnson are represented in the "Archive of the Avant-Garde" in the Dresden State Art Collection and the Art Institute of Chicago, among others..

We are grateful to Ray Johnson Estate & Archive for kindly providing us with information.

PROVENANCE: Richard L. Feigen & Co., New York
Private collection Hamburg (2011 acquired from the aforementioned).


For information concerning the condition, please view the high resolution image / backside image.