Art (1945-contemporary) > Abstract Art Post-War Sam Francis - Biography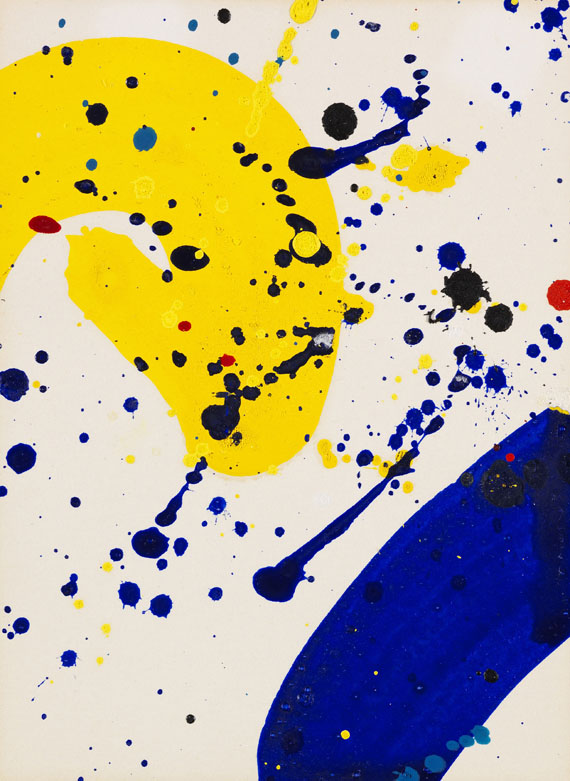 ---
Untitled (No. 52). Um 1963/1965.
Gouache.
Verso signed and numbered by a hand other than that of the artist. On wove paper. 10.2 x 13.9 cm (4 x 5.4 in).
This is a painted postcard from one of 100 signed and numbered "Pasadena Box" sets, made for the Art Alliance of the Pasadena Art Museum, California between 1963 and 1965. [AW].

• Charming small format in Francis' signature style and in brilliant colors
• Sam Francis is a key representative of Abstract Expressionism
• He took part in documenta in Kassel II and III, as well as the Biennial in São Paulo (1959) and Venice (1964).

The work is registered at the Sam Francis Foundation, Glendale/California, under the number "SF64-662" and was includd into the Online Catalogue Raisonné.

PROVENANCE: Private collection Baden-Württemberg.

EXHIBITION: The Pasadena Suite, Pasadena Art Museum, California, December 1966 to January 1967.

In good condition, with fine colors.
For information concerning the condition, please view the high resolution image / backside image.