Art (1900-1945) > Modern Abstract Art Wassily Kandinsky - Biography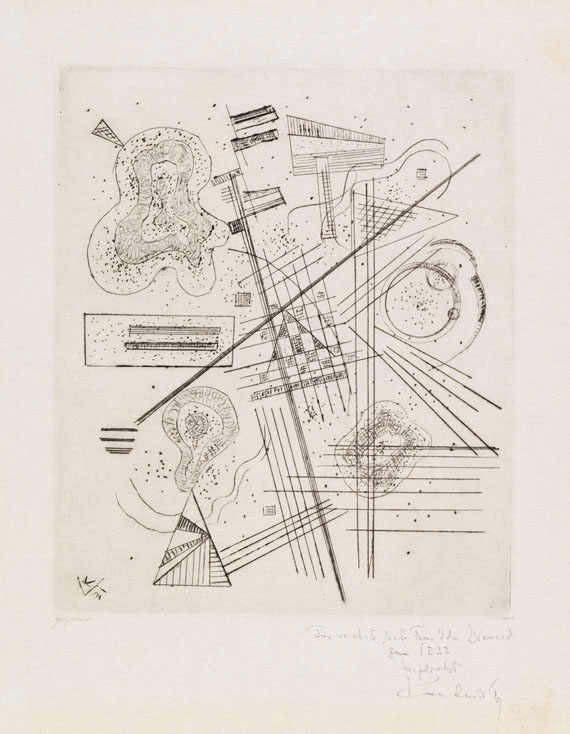 ---
Fünfte Jahresgabe für die Kandinsky-Gesellschaft. 1931.
Drypoint.
Röthel 195. Signed and inscribed with a personal dedication. Monogrammed and dated in printing substrate. From an edition of 10 copies. On firm Japon. 17.8 x 15 cm (7 x 5.9 in). Sheet: 49 x 36,5 cm (19,2 x 14,3 in).
Printed by Otto Felsing, Berlin (with printer's note). One of ten sheets with autogr. dedication for members of the Kandinsky Society, this one for Ida Bienert. [AW].

PROVENANCE: Private collection Southern Germany.


For information concerning the condition, please view the high resolution image / backside image.