Art (1900-1945) > Figurative Painting (1900-30s ) Curt Grosspietsch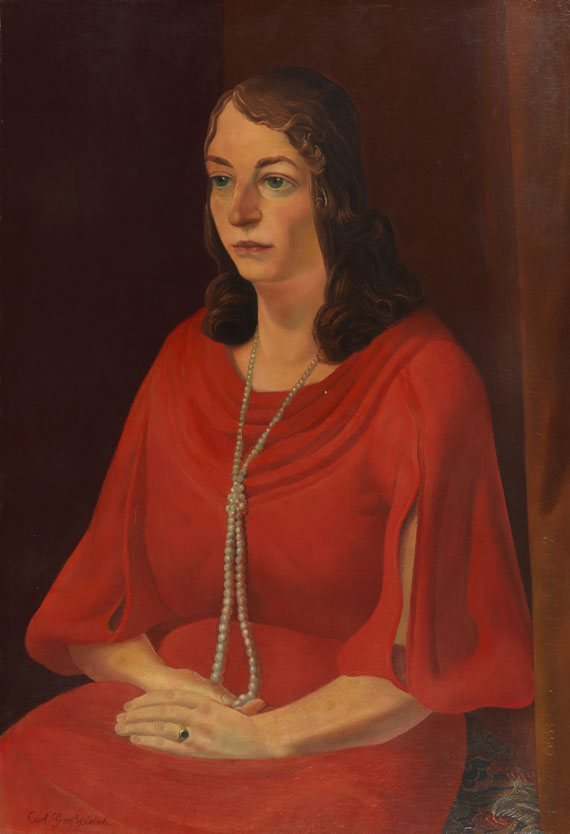 ---
Porträt einer Dame mit Perlenkette im roten Abendkleid. Wohl 1930s.
Oil on canvas.
Bottom left signed. Signed and inscribed "Bildnis meiner Frau" on the reverse. 95.5 x 65.5 cm (37.5 x 25.7 in).
[AW].

PROVENANCE: Private collection Lower Saxony.


For information concerning the condition, please view the high resolution image / backside image.