Art (1900-1945) > Expressionism Ernst Ludwig Kirchner - Biography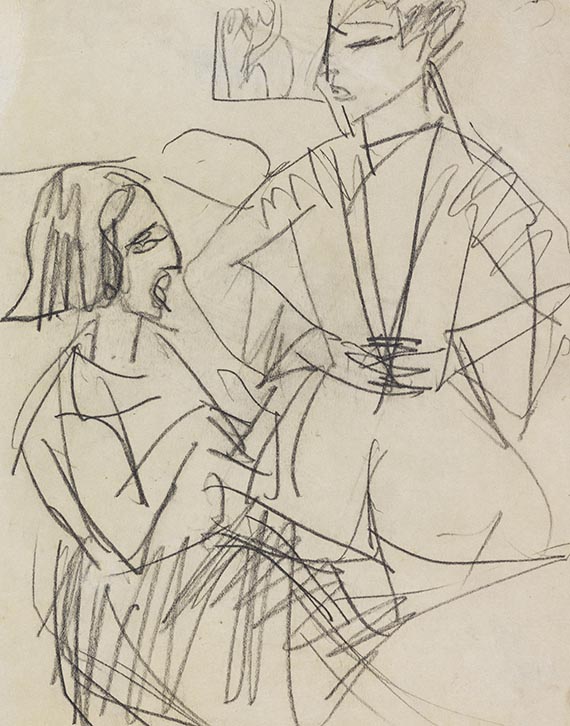 ---
Frauen im Gespräch. 1913.
Pencil drawing.
Presumably Presler Skb 34. With teh estate stamp of Lise Gujer on the reverse, there with the hand-written inventory numbe "87". On thin wove paper. 20.4 x 16 cm (8 x 6.2 in), size of sheet.
[AW].
• From teh collection of the Swiss textile artist and Kirchner's close friend Luise Gujer (1893–1967).
• Part of a former sketchbook.
• Kirchner's sketchbook sheets are characterized by a very own creative expressiveness.

We are grateful to Prof. Dr. Dr. Gerd Presler for his kind expoert advice.
This work is registered at the Ernst Ludwig Kirchner Archive, Wichtrach/Bern.

PROVENANCE: Estate of Lise Gujer, Davos.
Private collection North Rhine-Westphalia.

In good condition. With a minimal, smoothed wrinkle in upper part. Upper left corner with a skilfully mended paper blemish.
For information concerning the condition, please view the high resolution image / backside image.