Art (1900-1945) > Expressionism Erich Heckel - Biography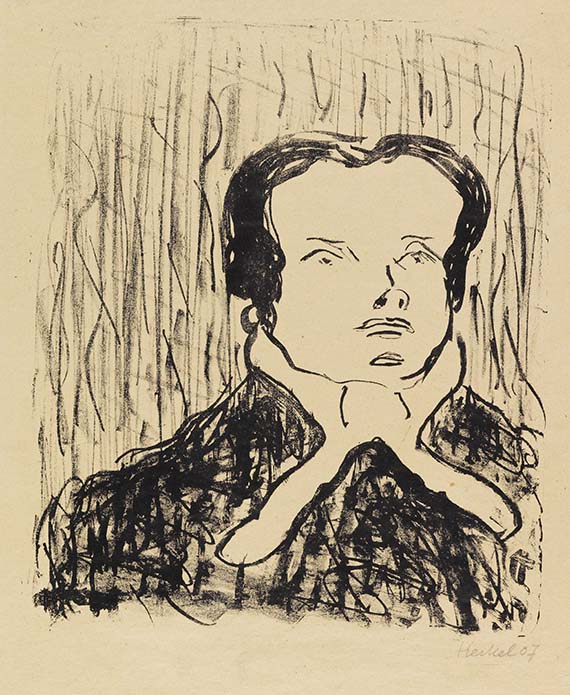 ---
Frau mit Halstuch. 1907.
Chalk lithograph.
Dube L 8 I (of II), Ebner/Gabelmann 173 L I (of II). Signed, dated and titled. One of to date just 6 known copies of both printing states. On brownish wove paper. 32.5 x 27.2 cm (12.7 x 10.7 in). Sheet: 38,9 x 31,2 cm (15,3 x 12,2 in).
[AR].
• Erich Heckel made his first lithographs in 1907.
• Together with Ernst Ludwig Kirchner, he developed a printing method for which the drawings on the lithostone were printed by hand.
• Owing to this technique the copies may slightly differ, which is why it can be assumed that monogram and year were not printed on our copy.

PROVENANCE: Collection Walter Kern, Davos (with collector's stamp).

All in all with sligth handling marks and small, partly skillfully rebacked splits and slight bends in both right corners. Small isolated brownish spots and tiny pinholes visible only in sided light. Margins slightly irregular.
For information concerning the condition, please view the high resolution image / backside image.