Art (1945-contemporary) > Informal Karl Otto Götz - Biography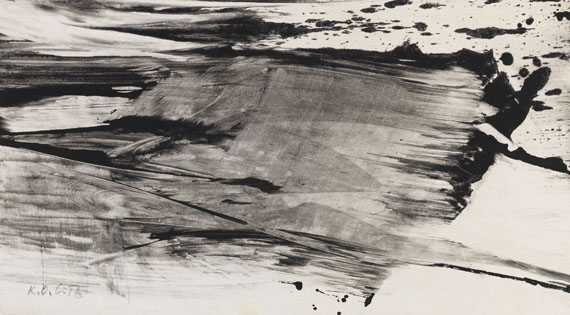 ---
Ohne Titel. 1958.
Gouache.
Bottom left signed. Signed and dated on the reverse. On cardboard. 27.7 x 50.1 cm (10.9 x 19.7 in), size of sheet.
The gouache comes from the collection of Daniel Cordiers, who was Karl Otto Götz's gallerist in Paris in the 1950s and 1960s. [AW].

We are grateful to Mr Joachim Lissmann, K. O. Götz and Rissa Foundation, for the kind expert advice. The work will be included into the forthcoming catalog raisonné of works on paper and board.

PROVENANCE: Collection Daniel Cordier.
Private collection.


For information concerning the condition, please view the high resolution image / backside image.