Art (1945-contemporary) > Figurative Painting (70s - contemporary) Lothar Fischer - Biography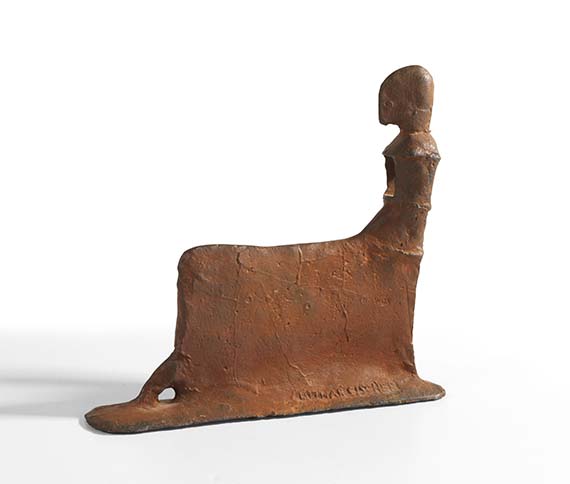 ---
Sitzende Scheibenfigur. 1995.
Iron cast, with rusty red patina.
Dornacher 1456 (the slightly larger dimensions refer to the plaster model). With cast name and date. One of 20 iron casts. 27.5 x 30 x 7 cm (10.8 x 11.8 x 2.7 in) [JS].

PROVENANCE: Private collection Baden-Württemberg.

In good condition. With very few unobtrusive rubbings and color traces. [JS]
For information concerning the condition, please view the high resolution image / backside image.