Art (1945-contemporary) > Figurative Painting (70s - contemporary) Friedemann Hahn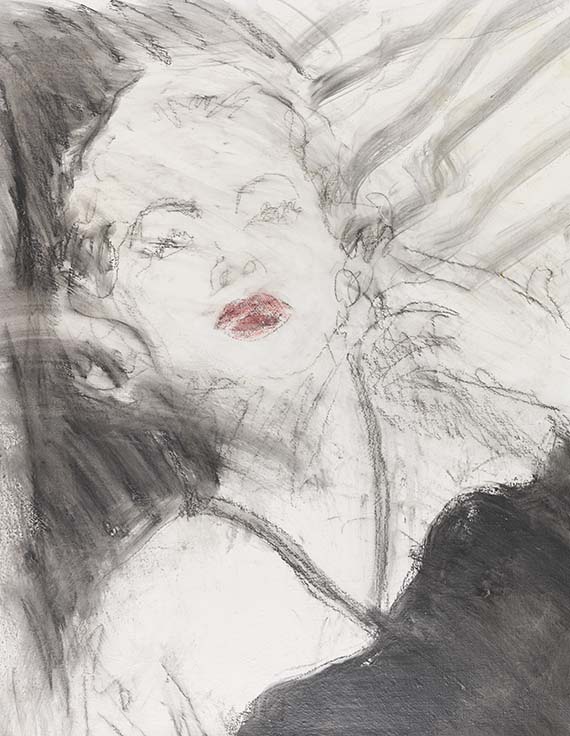 ---
Filmszene (Lana Turner). 1978.
Graphite drawing on canvas.
With several signatures and dates on the reverse. 78.8 x 61.8 cm (31 x 24.3 in).
With another illustration by a hand other than that of the artist on the reverse. [AW].

We are grateful to the Atelier Friedemann Hahn for the kind support in cataloging this lot.

PROVENANCE: Private collection Baden-Württemberg.

In good condition. With tiny isolated brownish spots. The canvas is not put on a stretcher. The condition report was compiled in daylight with the help of an ultraviolet light and to the best of knowledge.
For information concerning the condition, please view the high resolution image / backside image.