Art (1945-contemporary) > Figurative Painting (70s - contemporary) Horst Janssen - Biography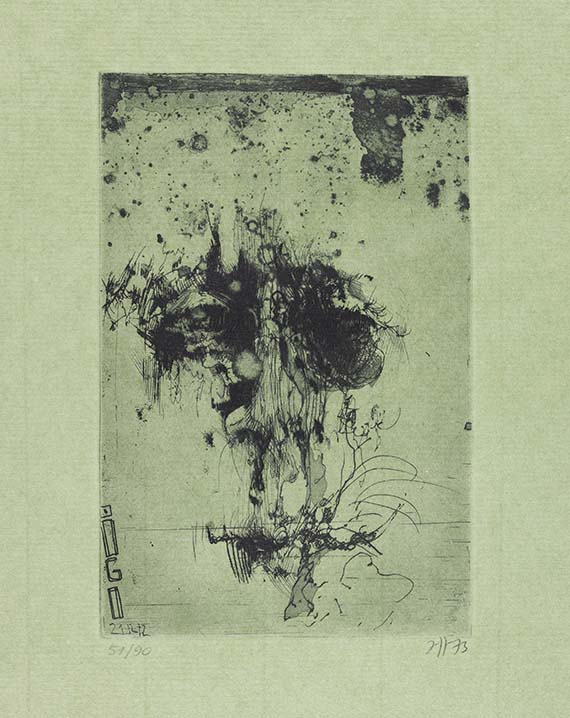 ---
Selbst. 1972.
Etching.
Frielinghaus 1972/156. Signed, dated "73" and numbered. Dated 21.12.72 in the plate. One of 90 copies. On green machine-made laid paper. 32 x 15.7 cm (12.5 x 6.1 in). Sheet. 41 x 31 cm (16,1 x 12,2 in).
Printed at Kupferdruckerei Schneider & Co., Berlin. From teh series 'Hanno's Tod', Pantheon Presse S.A., Agno, Switzerland. [EH].

In good condition. Corners firmly mounted on backing board.
For information concerning the condition, please view the high resolution image / backside image.