Art (1945-contemporary) > Figurative Painting (70s - contemporary) Hermann Alfred Sigg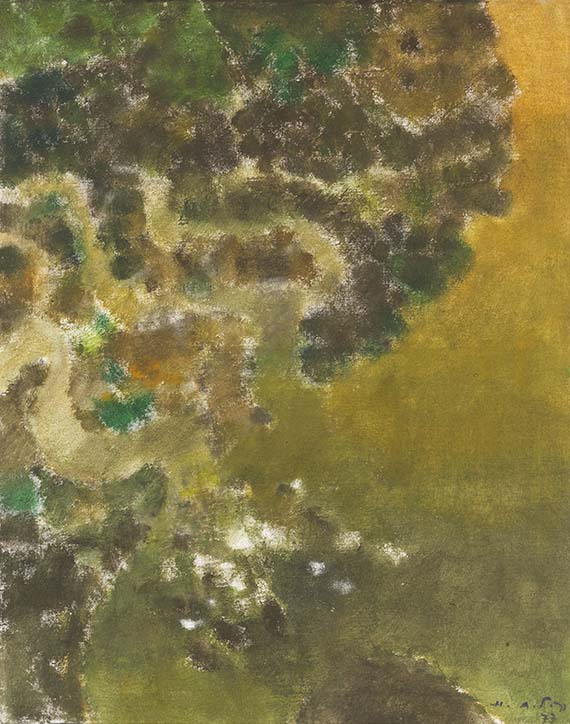 ---
Der Fluss in den Tropen III. 1977.
Acrylic on canvas.
Bottom right signed and dated. With hand-written title on the typograhically incribed artist label on the reverse. 92.7 x 73.3 cm (36.4 x 28.8 in). [CH].

• In the course of his artistic career, Sigg was active as painter, graphic artist, as well as glass- and mural painter.
• In the 1940s Sigg was a student of Johannes Itten at the School of Applied Arts in Zürich.
• As of the late 1960s the artist went on many international study trips, e.g. to Northern Afriac and East Asia, where he found inspiration for his abstract landscapes in subtly nuanced colors in which he examined the perception of Earth from a bird's eye view.
• The almost abstract depictions of meandering rivers, which constitute an importnat part in his later period of creation up untl today, emanate a strong contemplative calmness.

Timeless work in subtle tones and in very good condition. With isolated spots of faint craquelure. Isolated minimally rubbed spots. The condition report was compiled in daylight with the help of an ultraviolet light and to the best of knowledge.
For information concerning the condition, please view the high resolution image / backside image.