Art (1945-contemporary) > Figurative Painting (70s - contemporary) Ralph Fleck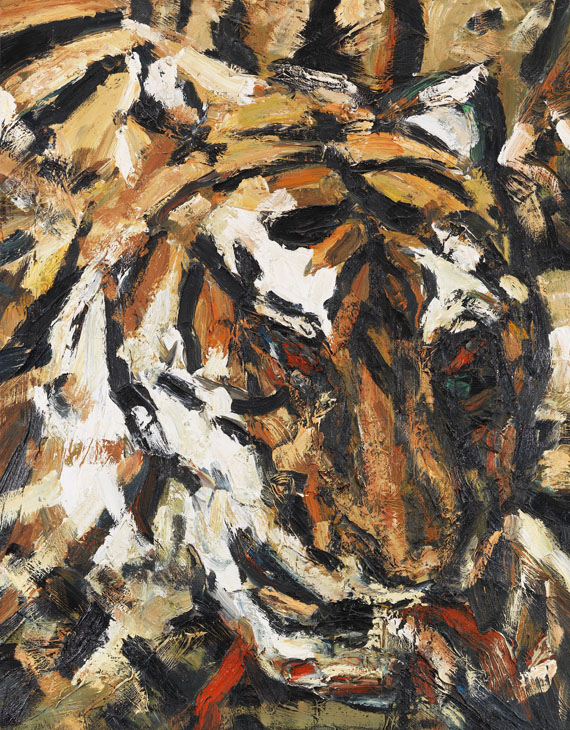 ---
Tigerkopf 11/III. 1987.
Oil on canvas.
Signed, dated, titled on the reverse. 140 x 110 cm (55.1 x 43.3 in).
[AM].
• Particularly large picture.
• A dense, almost ornamental and yet impulsive structure emerges from an impasto color application.
• From 2003 to 2014 Ralph Fleck taught painting at the Nuremberg Art Academy.
• Works by the artist are in, among others, the Kunsthalle Mannheim and the Bavarian State Painting Collection, Munich.

PROVENANCE: Private collection Southern Germany.

In good condition. With slight isolated splits. The condition report was compiled in daylight with the help of an ultraviolet lamp and to the best of knowledge.
For information concerning the condition, please view the high resolution image / backside image.