Art (1900-1945) > Figurative Painting (1900-30s ) Erich Hartmann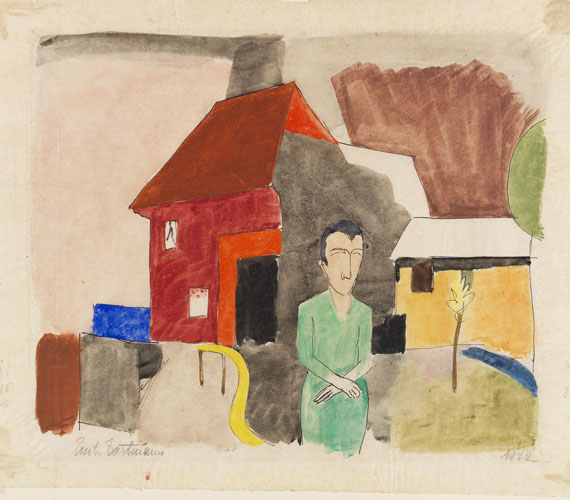 ---
Frau vor dem Haus. 1922.
Watercolor over pen drawing.
Bottom left signed, bottom right dated. On very thin wove paper, firmly laminated. 34.5 x 41 cm (13.5 x 16.1 in), size of sheet.
[AM].
• The spontaneus depiction is particularly captivating for its colorfulness.
• Hartmann is considered one of the most important expressionists of the Hamburg Secession founded in 1919.
• Works by the artist are at, among others, the Kunsthalle Bremen and the Sprengel Museum, Hanover.

PROVENANCE: Private collection Northern Germany.

In good condition. Surface slightly wavy from the technique and with glue and mounting traces in outer margins. With a few tiny brownish spots. Edges irregularly trimmed.
For information concerning the condition, please view the high resolution image / backside image.