Art (1945-contemporary) > Conceptual art / Minimalism Hanne Darboven - Biography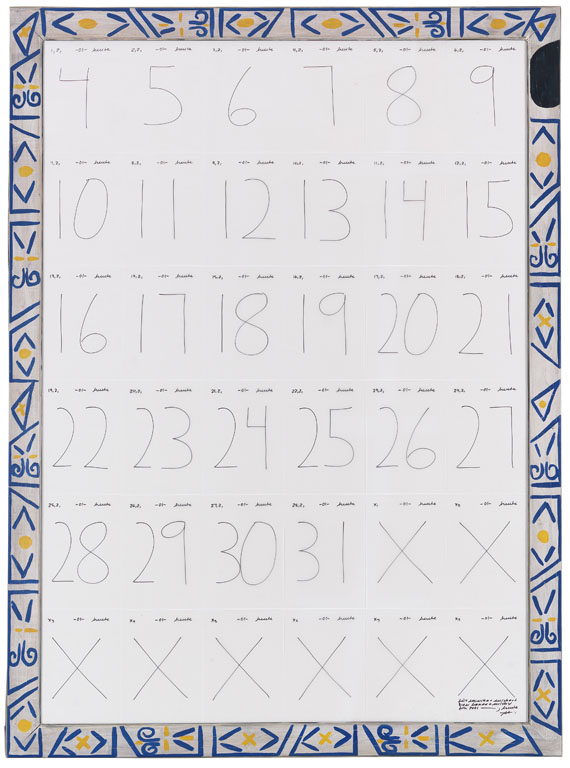 ---
01.-27. Februar 2001 (Hommage à Picasso). 2001.
Felt-tip pen drawing on glassine in painted wooden frame.
Each: 29.5 x 21 cm (11.6 x 8.2 in). Frame dimensions: 195 x 142 cm (76,7 x 55,9 in).
For this work Hanne Darboven used the same frame as for the exhibition "Hommage à Picasso" at Deichtorhallen, Hamburg 1999, and Guggenheim, Berlin 2006.
• In the original artist's frame.
• Through letters and numbers Darboven conceives a universal language to visualize time lapses.
• Hanne Darboven's homage to the great Picasso
• Hanne Darboven participated in documenta 5, 6, 7 and 11.

PROVENANCE: Private collection Northern Germany (obtained from the artist).

In good condition. Not unframed for cataloging. [EH]
For information concerning the condition, please view the high resolution image / backside image.