Art (1945-contemporary) > Abstract Art Post-War Karl Fred Dahmen - Biography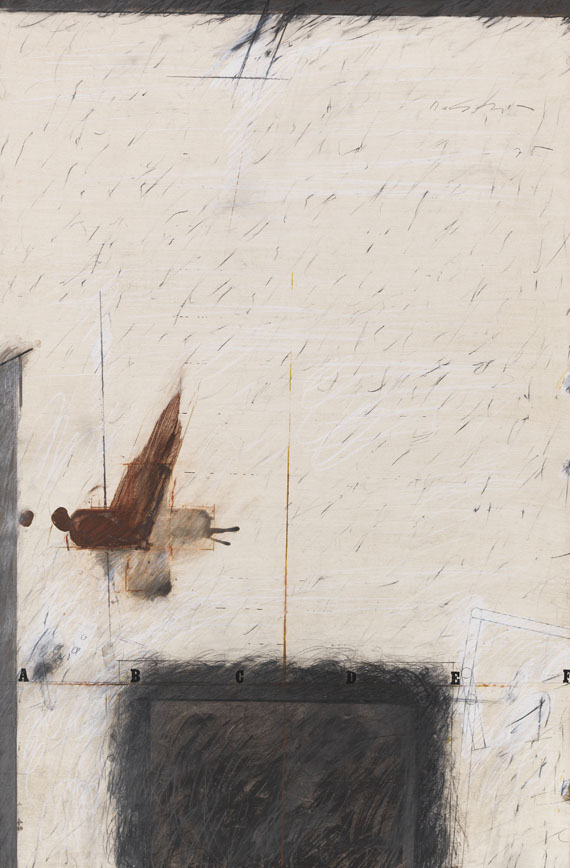 ---
Ohne Titel. 1975.
Mixed media. Color chalks, graphite and watercolors.
Upper right signed and dated. On board, laminated on backing board. Presumably mounted in artist frame. 95.2 x 63 cm (37.4 x 24.8 in).
[SL].
• Structured composition of delicate lines, painterly centers and informal whirls.
• Dahmen's work regained its meditative-painterly expressiveness in the last creative phase.
• The artist participated in documenta II in Kassel in 1959.

We are grateful to Mr Thomas Weber for his kind support in cataloging this lot.

PROVENANCE: Galerie Maulberger, Munich.
Private collection Hesse (acquired from the above).

In good condition. Slightly wavy, especially in right center, and with unobtrusive rubbings along margins. The condition report was compiled in daylight with the help of an ultraviolet light and to the best of knowledge.
For information concerning the condition, please view the high resolution image / backside image.