Art (1945-contemporary) > Informal Antonio Corpora - Biography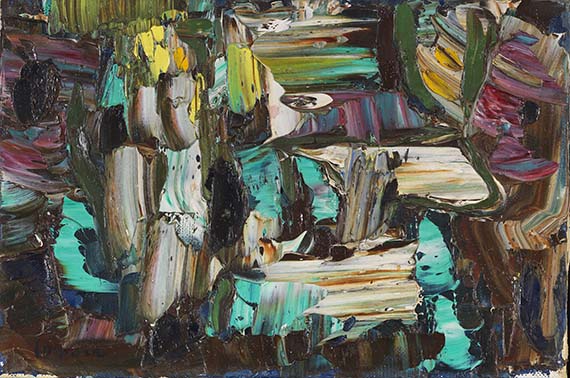 ---
Senza titolo. Wohl um 1955/2000.
Oil on canvas.
Signed in lower left. 20 x 30 cm (7.8 x 11.8 in).
[EH].
• Between 1948 and 1956 Corpora took part in the Venice Biennial four times and exhibited at documenta I and II in 1955 and 1959.
• In 1952 Corpora founded the artist group "Gruppo degli Otto" together with Giuseppe Santomaso, Giulio Turcato and others.

In good condition. Isolated unobtrusive color losses and cracks, presumably owing to material. The condition report was compiled in daylight with the help of an ultraviolet light and to the best of knowledge.
For information concerning the condition, please view the high resolution image / backside image.