Art (1945-contemporary) > Figurative Painting (70s - contemporary) Ralph Fleck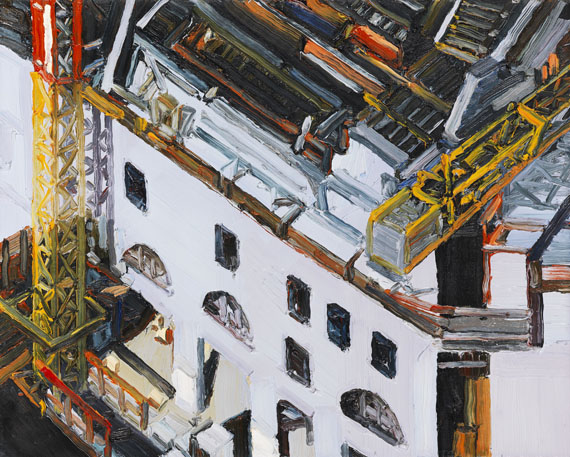 ---
Parisbild 10/ 1. 1991.
Oil on canvas.
Signed, dated and titled on the reverse. 40 x 50 cm (15.7 x 19.6 in). [SM].

• The colors in relief-like application make for a special 3-D effect.
• From the townscapes series.
• "Paris is definitely the city I painted the most." (Ralph Fleck).

PROVENANCE: Corporate collection Rhineland.

In very good condition. The condition report was compiled in daylight with the help of an ultraviolet light and to the best of knowledge.
backside image.