Art (1900-1945) > Expressionism Erich Heckel - Biography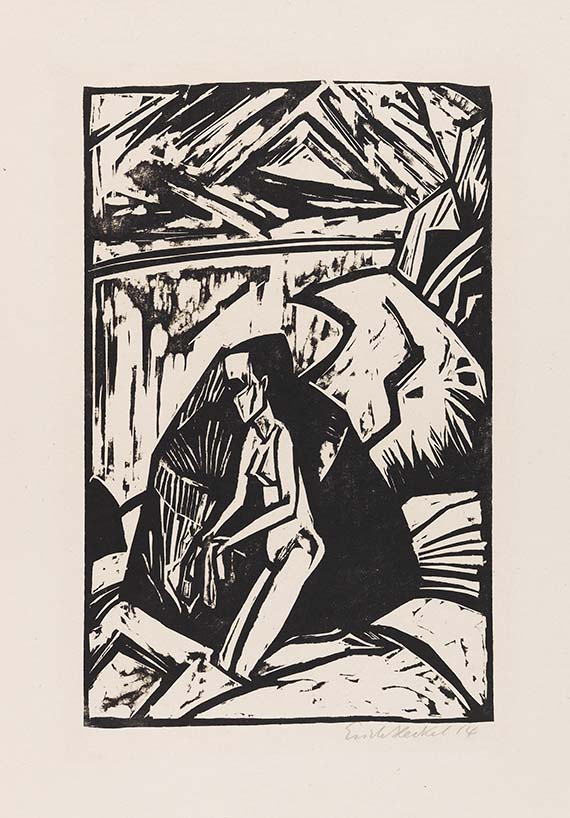 ---
Kniende am Stein. 1913/14.
Woodcut.
Ebner/Gabelmann 589 H A, Dube H 258 A. Signiert und datiert "14". Außerhalb der Auflage von 40 Exemplaren. Auf weichem Velin. 50 x 32.2 cm (19.6 x 12.6 in). Sheet: 70 x 56 cm (27,5 x 22 in).
Almost all sheets aside from the edition are dated "14", however, all copies from the edition that have been registered to date are dated "13". [AR].

PROVENANCE: Private collection Southern Germany.


For information concerning the condition, please view the high resolution image / backside image.