Art (1945-contemporary) > Informal Rolf Cavael - Biography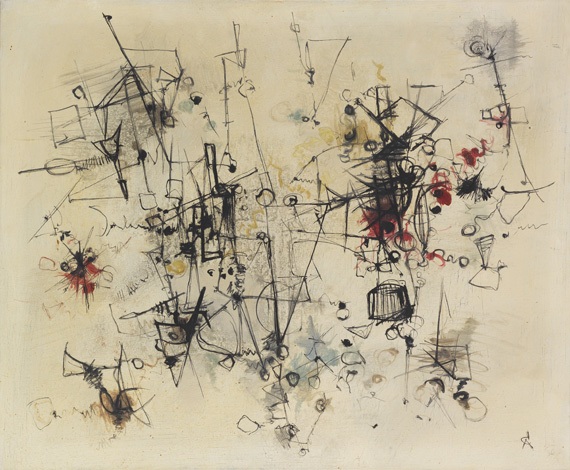 No. 57/B3. 1957.
Oil on canvas.
Keller 1957/34. Monogrammed (in ligature) in lower right, verso signed and inscribed with the work number "No. 57/B3". Verso of the stretcher also inscribed "München". 60.3 x 73.2 cm (23.7 x 28.8 in). [CH].

PROVENANCE: Private collection Southern Germany.

In good condition consistent of age. All in all slightly soiled, varnish minimally discolored. With slight isolated spots of craquelure and small drycracks, partly with slight clodding. Right margin with a tiny pinhole. The condition report was compiled in daylight with the help of an ultraviolet light and to the best of knowledge.
For information concerning the condition, please view the high resolution image / backside image.