Art (1945-contemporary) > Figurative Painting (70s - contemporary) Elvira Bach - Biography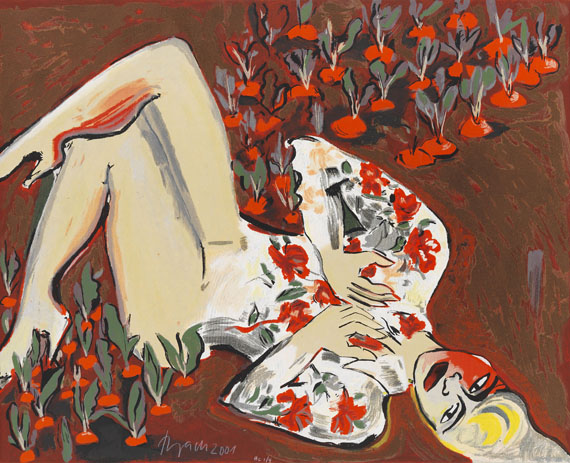 Liegende. 2001.
Silkscreen and sand on canvas.
Signed, numbered and inscribed. One of 4 HC copies aside from the edition. 92 x 114 cm (36.2 x 44.8 in). [SM].


For information concerning the condition, please view the high resolution image / backside image.