Art (1900-1945) > Figurative Painting (1900-30s ) Wladimir Baranoff-Rossiné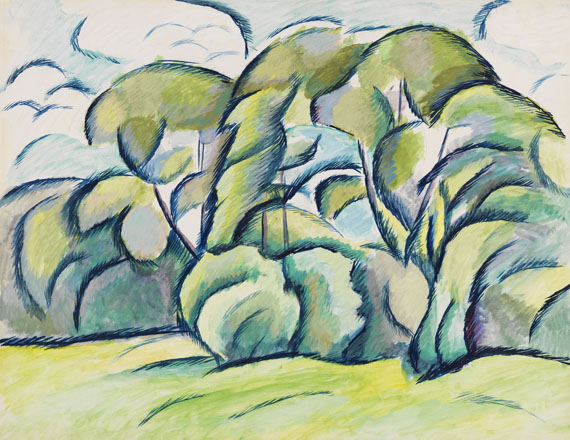 Le Bois. Um 1910.
Gouache over pencil.
Verso numbered and inscribed by a hand other than thta of the artist. Verso also with a signed authenticity stamp. On wove paper (with blindstamp). 45.8 x 59 cm (18 x 23.2 in), the full sheet.
[CE].

We are grateful to Mr. Dimitri Baranoff-Rossiné, the artist's son, for his kind expert advice.

PROVENANCE: Galerie Brusberg, Hanover.
Company collection BEB Erdgas und Erdöl GmbH & Co. KG, Hanover.


For information concerning the condition, please view the high resolution image / backside image.