Art (1945-contemporary) > Figurative Painting (70s - contemporary) Jean Tinguely - Biography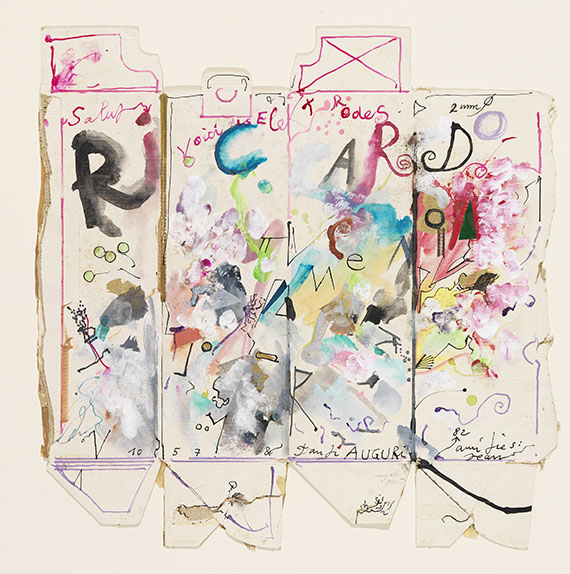 Sans titre. 1982.
Collage , watercolor, gouache and glossy paper on cardboard (bottle packaging).
Lower right signed "Jean" and inscribed with a personal dedication at top and bottom. 50 x 51 cm (19.6 x 20 in). Cardboard 57,5 x 57 cm ( x 22,4 in).
[EH].


For information concerning the condition, please view the high resolution image / backside image.