Art (1945-contemporary) > Figurative Painting (70s - contemporary) Horst Janssen - Biography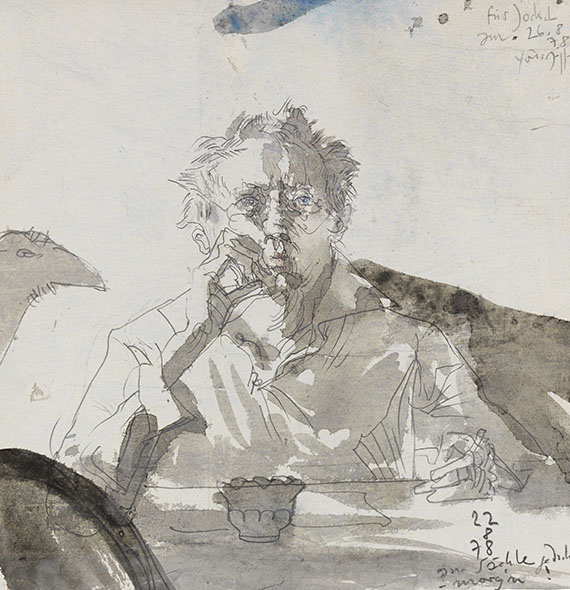 Zur Sächle gedacht - morg'n! (Selbstbildnis). 1978.
Mixed media . Watercolor, silver paint and pencil.
Lower right dated and inscribed. Upper right inscribed with a personal dedication and the monogram. On laid paper. Up to 30.3 x 28 cm (11.9 x 11 in) , size of sheet.
[CE].


For information concerning the condition, please view the high resolution image / backside image.