Art (1900-1945) > Figurative Painting (1900-30s ) Otto Pippel - Biography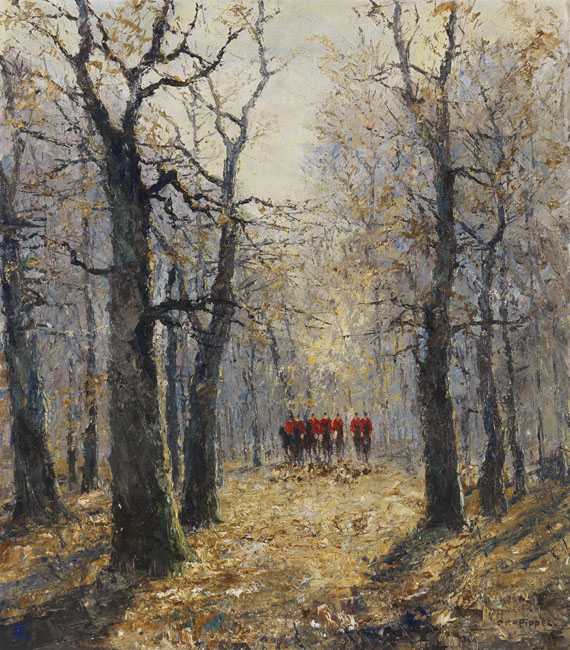 Herbst. Wohl um 1935.
Oil on canvas.
Lower right signed. Verso of the stretcher with the artist's label, there with the title. 81 x 70 cm (31.8 x 27.5 in).
[EH].

PROVENANCE: Private collection Bavaria.


For information concerning the condition, please view the high resolution image / backside image.