Art (1945-contemporary) > Figurative Painting (70s - contemporary) Roberto Sebastian Echaurren Matta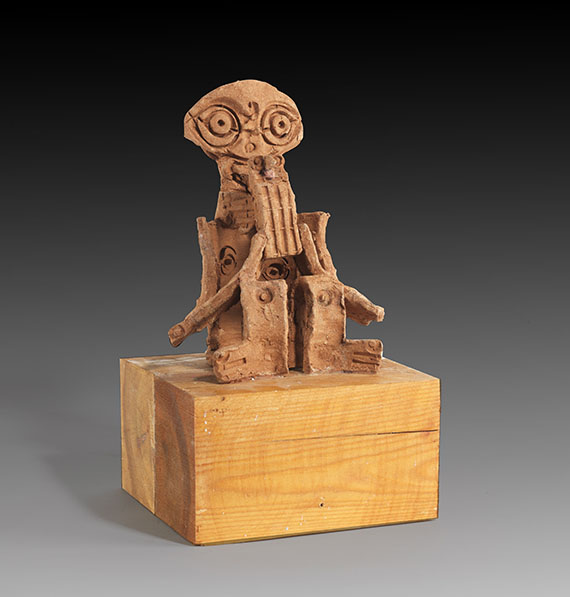 Figur mit Vogel. Wohl 1980 s.
Ceramics . Terracotta figure on wooden base.
Verso with scratched signature. 21 x 17 x 12 cm (8.2 x 6.6 x 4.7 in). Sockel: 10,5 x 18 cm ( x 7 in).
[SM].

With a photo certified by Omero Bordo, Archivio Ceramica Scultura Matta.


For information concerning the condition, please view the high resolution image / backside image.