Art (1945-contemporary) > Figurative Painting (40s-60s ) Wilhelm Kohlhoff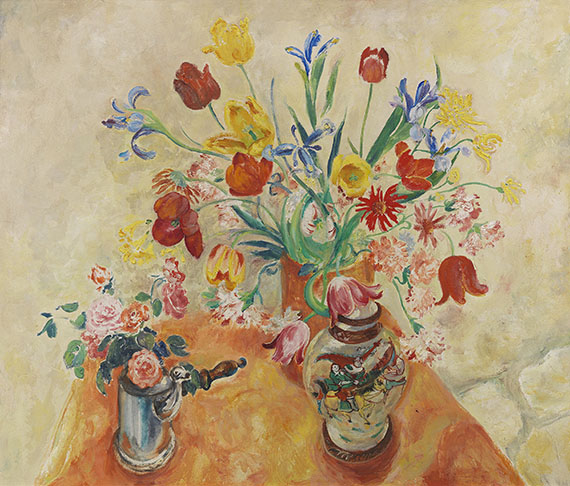 Blumenstillleben. Um 1955.
Oil on plywood plate.
Verso signed and inscribed "Hof/Saale - Krötenhof". 84.5 x 99.5 cm (33.2 x 39.1 in).
[CE].

PROVENANCE: Private collection Lower Saxony.


For information concerning the condition, please view the high resolution image / backside image.