Art (1945-contemporary) > Figurative Painting (40s-60s ) Wilhelm Kohlhoff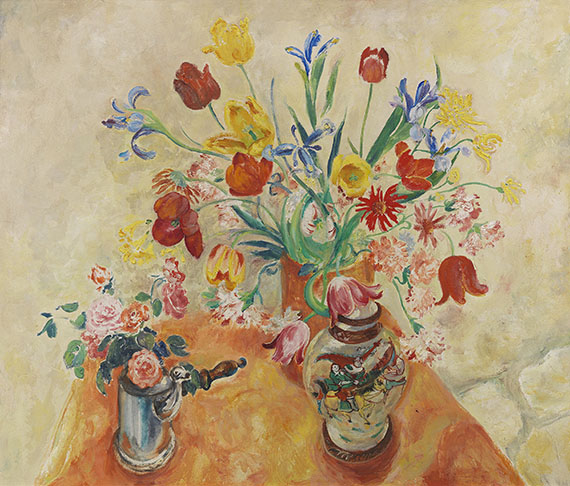 ---
Blumenstillleben. Um 1955.
Oil on plywood plate.
Verso signed and inscribed "Hof/Saale - Krötenhof". 84.5 x 99.5 cm (33.2 x 39.1 in).
In 1949 Wilhelm Kohlhoff settled in Hof/Saale where he built a house with a studio at Krötenhof. The inscription on verso suggests that this gaudy flower arrangement was made during this time. [CE].

PROVENANCE: Private collection Lower Saxony.

In good condition. Not unframed for cataloging. The condition report was compiled in daylight with the help of an ultraviolet light and to the best of knowledge. [CE]
For information concerning the condition, please view the high resolution image / backside image.