Art (1945-contemporary) > Figurative Painting (70s - contemporary) Erró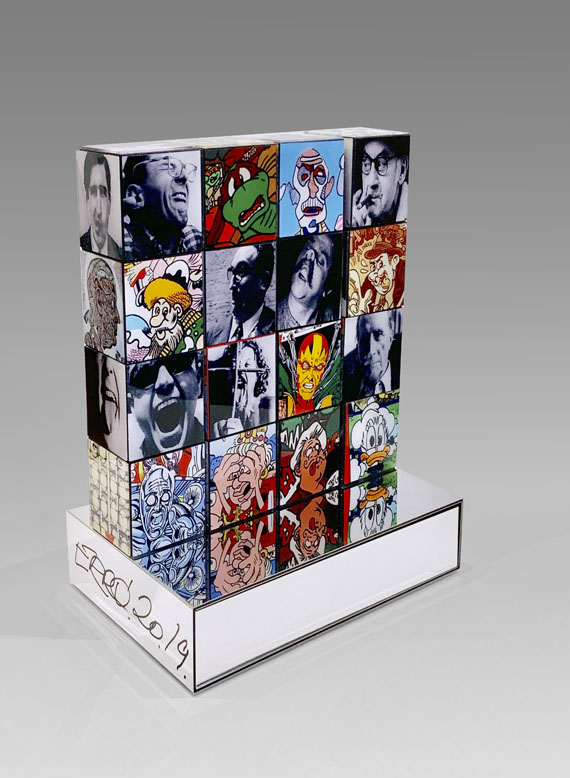 Erróscubes Erró. Grimaces. 2018.
Multiple. Vier rotating cubes, each made of four cubes with together 72 images of details from works by Erró, on mirrored base.
Signed and numbered. From an edition of 23 copies. Ca. 40 x 36 x 22 cm (15.7 x 14.1 x 8.6 in).
The mirrored base contains the book "Erró - Grimaces", a DVD of the film of the same bane, a film poster and a still from the film signed by the artist.
Published by Edition Julien Martial, Paris 2018.