Art (1900-1945) > Figurative Painting (1900-30s ) Maurice de Vlaminck - Biography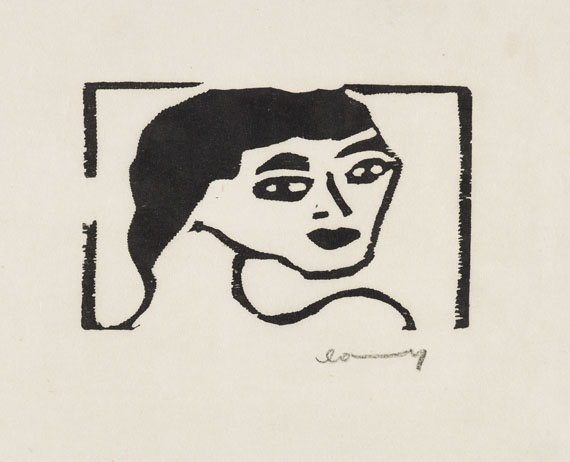 TÍte de Femme. 1905/1958.
Woodcut.
Cfl. von Walterskirchen 2. Signed. Copy aside from the edition of 50 prints. On Japon. 10.1 x 15.9 cm (3.9 x 6.2 in). Sheet: 24,5 x 30,5 cm (9,6 x 12 in).
Printed by Erker-Presse, St. Gallen. Published by Bodensee-Verlag, Amriswill. The work was presumably made around 1906 at the inspiration of Derrain. An edition of 50 copies was printed in 1958. [CE].

PROVENANCE: Erker-Galerie St. Gallen, Switzerland.
Private collection Switzerland.

In good condition. [CE]
For information concerning the condition, please view the high resolution image / backside image.