Art (1945-contemporary) > Figurative Painting (70s - contemporary) Mappenwerk / Portfolio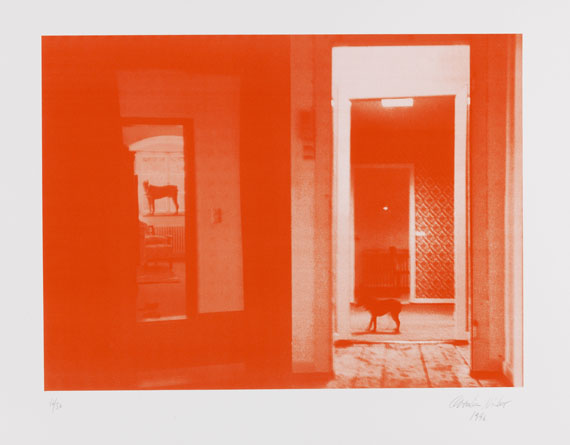 Grafikmappe der Städelschule Frankfurt. 1995-1997.
Portfolio mit 6 Blättern: Serigrafien (3), Lithografien (2), Kaltnadelradierung (1), von verschiedenen Künstlern. Mit Impressum und 6 typografisch bezeichneten Einlegeblättern.
Alle Blätter signiert, bzw. monogrammiert, datiert und nummeriert. Im Impressum nochmals nummeriert. Aus einer Auflage von 50 Exemplaren. Auf leichtem Karton. Je 49.5 x 69.5 cm (19.4 x 27.3 in), Blattgröße.
Vollständig. Lose Blätter in Original-Leinenkarton mit Titelprägung auf dem Rücken. Enthalten sind Arbeiten von Thomas Bayrle, Georg Herold, Jörg Immendorff, Per Kirkeby, Christa Näher und Hermann Nitsch. Herausgegeben von C&L Deutsche Revision AG. [CE].


For information concerning the condition, please view the high resolution image / backside image.