Art (1945-contemporary) > Figurative Painting (70s - contemporary) Norbert Schwontkowski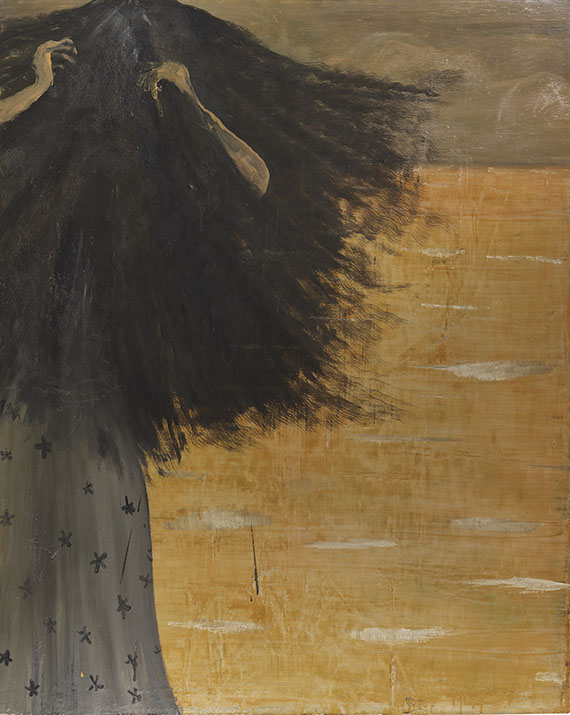 Der Wind. 2008.
Oil on canvas.
Verso of canvas signed and dated. Stretcher twice inscribed "NS/M 897" and with a typographically inscribed gallery label of Contemporary Fine Arts, Berlin, and with four gallery stamps. 100.5 x 81 cm (39.5 x 31.8 in) . [CH].

PROVENANCE: Galerie Contemporary Fine Arts, Berlin.
Private collection Northern Germany.


For information concerning the condition, please view the high resolution image / backside image.