Art (1945-contemporary) > Figurative Painting (70s - contemporary) Daniel Richter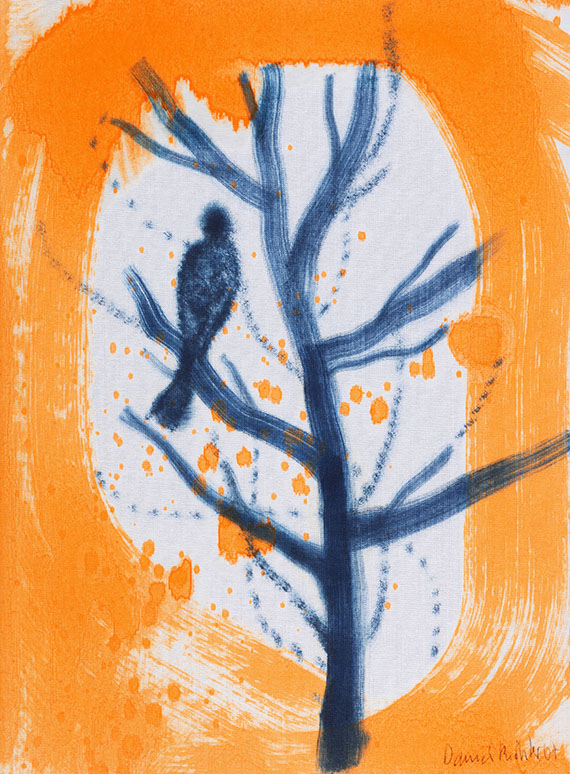 Ohne Titel. 2007.
Acrylic on binding of a book.
Lower right signed and dated. 32.5 x 24.5 x 2.5 cm (12.7 x 9.6 x 0.9 in).
This book is the catalog "Daniel Richter. Die Palette 1995-2007" of the traveling exhibition of the same name with stops in Hamburg, The Hague and Malaga, 2007-2008.
With original protective wrapper. [CE].

PROVENANCE: Private collection Northern Germany.

In good condition. [CE]
For information concerning the condition, please view the high resolution image / backside image.