Art (1945-contemporary) > Figurative Painting (70s - contemporary) André Thomkins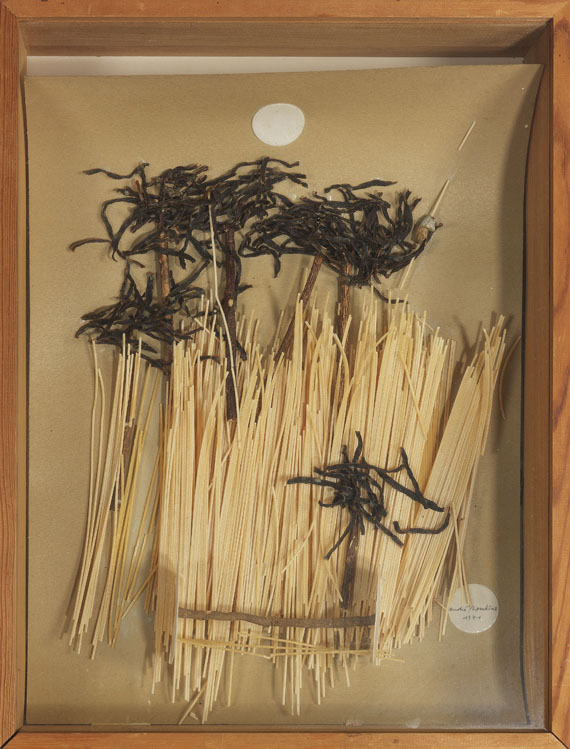 Ohne Titel. 1971.
Assemblage. Noodles, wood and wafers on board in an object box.
Signed and dated. 56 x 42 cm (22 x 16.5 in).
[CE].

PROVENANCE: Private collection Hesse.

In good condition. Board bulged in upper margin. Some spaghetti loose in object box. [CE]
For information concerning the condition, please view the high resolution image / backside image.