Art (1945-contemporary) > Figurative Painting (70s - contemporary) Axel Heil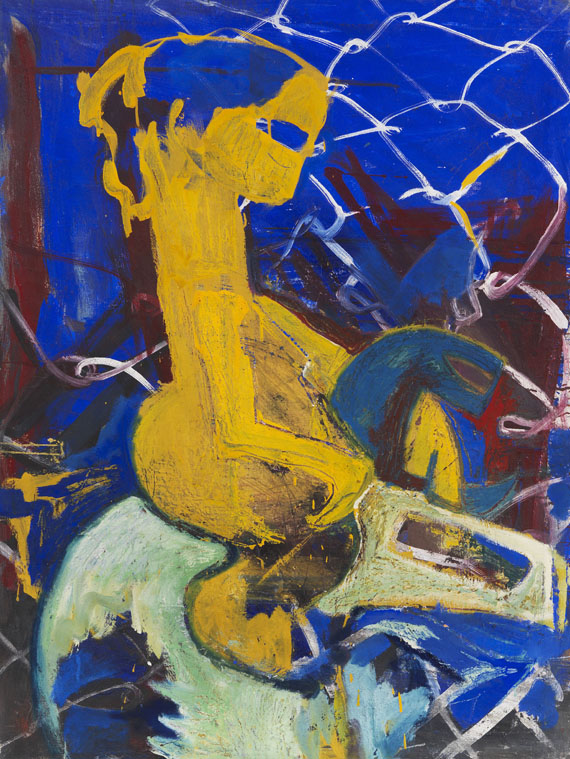 Zappelnd im Netz. 1988.
Mixed media.
116 x 85 cm (45.6 x 33.4 in).

In good condition. Upper margin with a small pressure mark. The condition report was compiled in daylight with the help of an ultraviolet light and to the best of knowledge. [CE]
For information concerning the condition, please view the high resolution image / backside image.