Art (1945-contemporary) > Modern Abstract Art Werner Heldt - Biography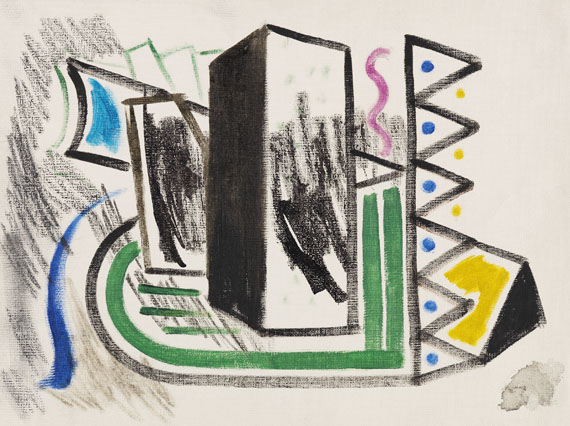 Ohne Titel. Um 1950.
Oil on white textured wallpaper.
Verso with a stamp of the estate administrator Eberhard Seel, also with his signature and inscribed with the number "68". 30.4 x 40.5 cm (11.9 x 15.9 in), size of sheet.
Composition in black, with strong hues of blue and green and yellow and rose accentuations, presumably mad as study for Heldt's "Häuserstillleben" (cf. Schmied 666). [CE].

PROVENANCE: Private collection Lower Saxony.

LITERATURE: Lempertz, Cologne, auction 822, June 4, 2002, lot 229 (with illu.).

In good condition. Margins minimally irregular, with slight scuffmarks. [CE]
For information concerning the condition, please view the high resolution image / backside image.