Art (1945-contemporary) > Abstract Art Post-War Willi Baumeister - Biography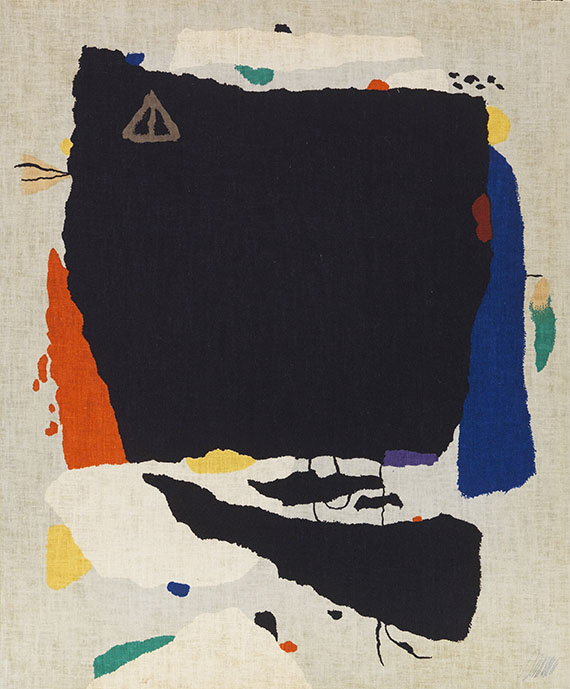 Montaru mit Gondel. 1954.
Silkscreen in colors.
Spielmann/Baumeister 234. Signed. Copy from an edition of unknow print run. On linen. 56 x 46 cm (22 x 18.1 in).
Published by Verlag Gerd Hatje, Stuttgart, and printed by Pausa AG, Mössingen near Tübingen. From a series that also comprised structure prints by Cavael, Fietz, Geitlinger, Trökes, Winter and Zimmermann.
The painting "Montaru mit Gondel" from 1954 (Beye/Baumeister 1969) served as model. [EH].

PROVENANCE: Private collection Lower Saxony.

In good condition. All in all minimall discolored.
For information concerning the condition, please view the high resolution image / backside image.