Art (1945-contemporary) > Figurative Painting (40s-60s ) Gerhard Marcks - Biography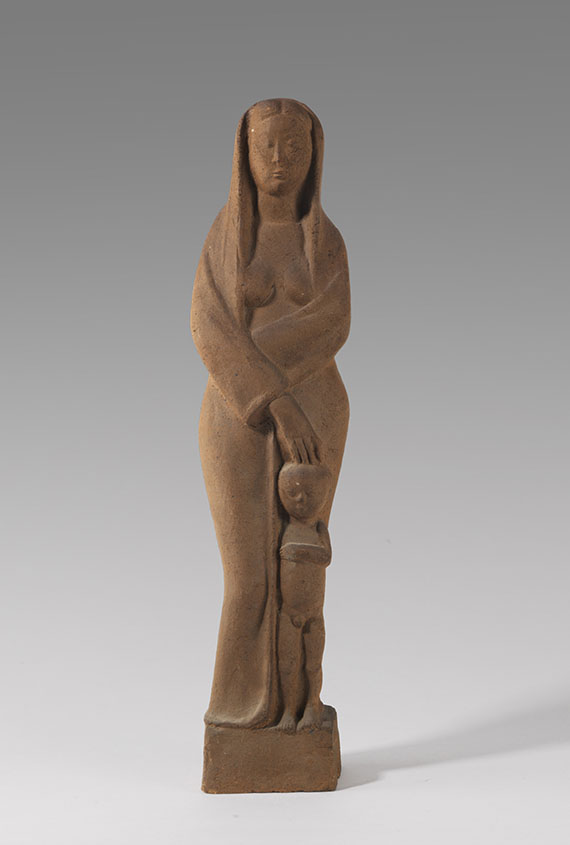 Mutter mit Kind II. 1947.
terracotta.
Rudloff 504 b (of b). With the artist's signature on verso of the plinth. One of 6 versions as mentioned in Rodloff. 56 cm (22 in).
Formed by "Formerei Meimerstorf, Hamburg.
The work was made in connection with works on the facade of St. Catherine's church in Lübeck. However, this motif was not used for the final version.
Other copies are in possession of the Hetjens Museum, Düsseldorf, as well as the Gerhard-Marcks-Foundation, Bremen. [EH].
Very rare
Draft for St. Catherine's Church, Lübeck.

PROVENANCE: Private collection Lower Saxony.

In good condition. Verso of lower edge of cloak with a small superficial flaking, as well as with isolated whit vitrification traces.
For information concerning the condition, please view the high resolution image / backside image.