Art (1945-contemporary) > Figurative Painting (70s - contemporary) Alex Katz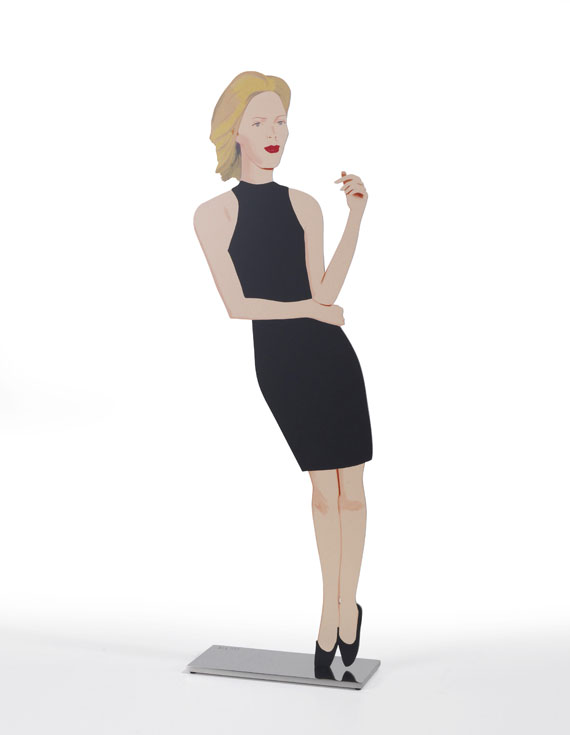 ---
Black Dress 8 (Ruth). 2018.
Sculpture. Cutout, pulver-coated aluminum, prinzted on both sides, on a stainless steel plinth.
Plinth with scratched signature. Stand with the artist's name, date, number and publisher. Released by Lococo Fine Art Publisher. From an edition of 35 copies. Including plinth: 63.5 x 19.5 x 8 cm (25 x 7.6 x 3.1 in).
Released by Lococo Fine Art Publisher. [IC].
• On occasion of the artist's 95th birthday, the Solomon R. Guggenheim Museum, New York, currently prepares a grand Alex Katz retrospective.
• The "Black Dress" motif has an iconic status in Katz's creation, he first used it in the outstanding work "Black Dress" from 1960.
• Ruth is one of Katz's key protagonists, she embodies elegance, confidence and style.
• This work unites all main themes of Katz's art: the black dreass, women, seriality, coolness and a new take on Minimalism.

In good condition.
For information concerning the condition, please view the high resolution image / backside image.