Art (1945-contemporary) > Photography Elger Esser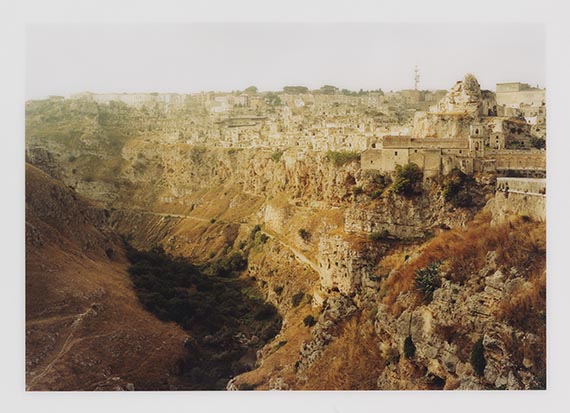 ---
Matera IV, Italien. 1998/2000.
Photography. Cibachrome proof.
Signed and typographically inscribed on a label on verso. From an edition of 5 copies. Frame 139.5 x 181.5 cm (54.9 x 71.4 in). [FS].

PROVENANCE: Sonnabend Gallery, New York (verso with the gallery label).

In flawless condition.
The condition report was compiled in daylight with the help of an ultraviolet light and to the best of knowledge.
For information concerning the condition, please view the high resolution image / backside image.