Art (1900-1945) > Figurative Painting (40s-60s ) Ivo Hauptmann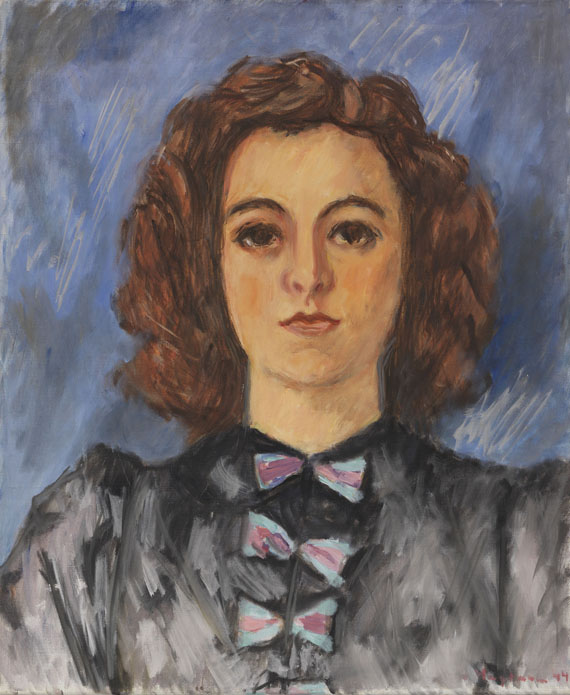 Frauenporträt. 1944.
Oil on canvas.
Signed and dated in right. 54 x 45 cm (21.2 x 17.7 in) . [KD].

This work's authentcity has kindly been confirmed by the Ivo Hauptmann Archive.

In good condition. Small traces of rubbing in left of shoulder. The condition report was compiled in daylight with the help of an ultraviolet light and to the best of knowledge.
For information concerning the condition, please view the high resolution image / backside image.